Russian opposition leader Alexei Navalny, who is under treatment in a Berlin hospital, was poisoned with brain-damaging chemicals of the "Novichok" type. This is the statement of German Chancellor Angela Merkel on September 2.
Novichok is a nerve agent that Britain accused Russia of using to poison former Russian spy Sergei Skripal and his daughter in an attack in the UK in 2018. While they survived, a British woman subsequently died in hospital. Britain accused Russian military intelligence of carrying out the attack.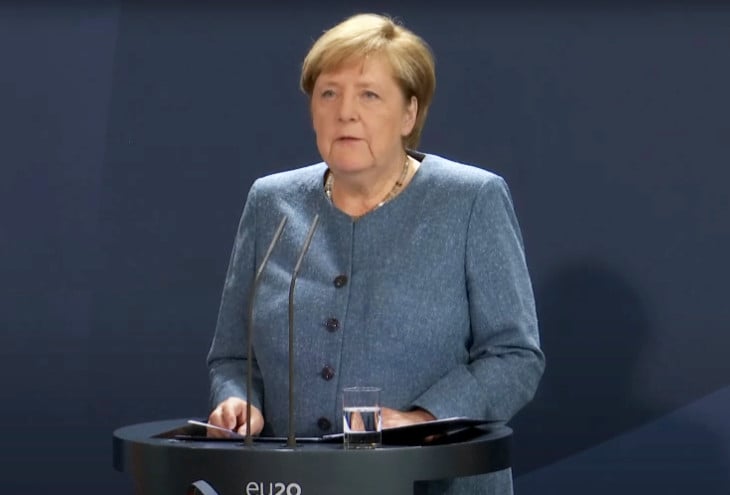 Kremlin critic, Alexei Navalny, who is currently in an intensive care unit at a German hospital, was assassinated by the nerve agent Novichok, German Chancellor Angela Merkel announced.
Ms. Merkel said Berlin expected Moscow to explain this and Germany would consult with NATO allies on how to respond, raising the possibility of new Western sanctions against Russia.
 "This is disturbing news about a poisonous murder plot against a leading Russian opposition," Ms. Merkel said.
"Mr. Alexei Navalny was the victim of an attack with a nerve chemical belonging to the Novichok group. This poison can be clearly identified through tests," she noted.
Mr. Navalny, 44, is a rival of Russian President Vladimir Putin and specializes in investigating corruption cases of officials. Last month, he fainted on a Russian domestic flight after drinking a cup of tea that his allies said was poisonous. He was taken to Germany for treatment.
The team that worked with him said he was poisoned on the orders of President Vladimir Putin. The Kremlin has denied this.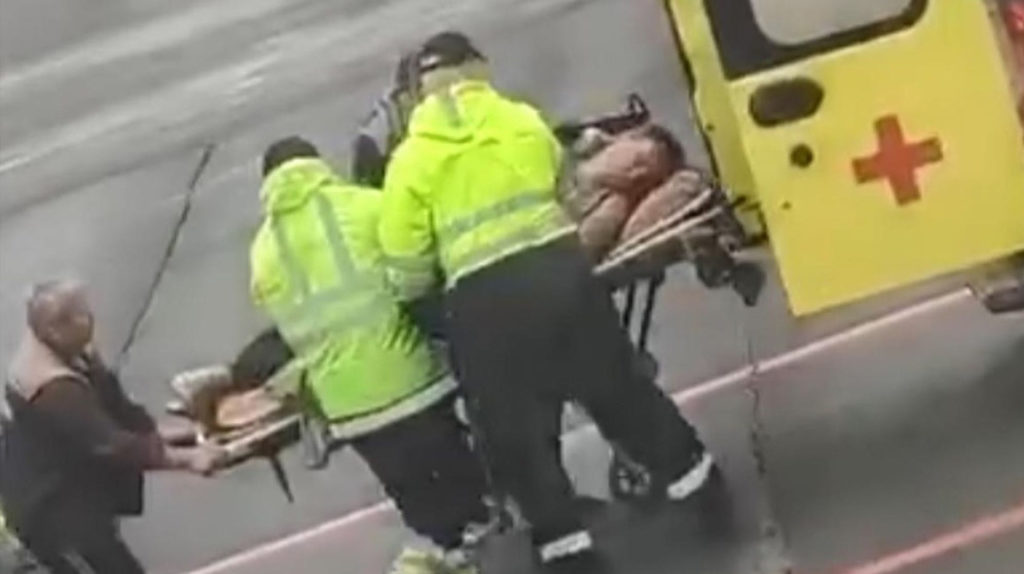 Previously, Russian authorities and Russian doctors said there was no evidence that Mr. Navalny was poisoned.
Charite Hospital in Berlin, which is treating Mr. Navalny, said his condition was still critical, had been supplied with a ventilator, although some symptoms were lessening.
The long-term effects of his poisoning cannot be ruled out by the hospital, and he has to be treated for long time.
Novichok belongs to a group of deadly nerve agents created by the Soviet army in the 1970s and 1980s.
Who else has been poisoned?
The nerve agent was used to assassinate Kim Jong Nam in Kuala Lumpur in 2017.
More than a month after Kim Jong-nam was killed in Kuala Lumpur, experts are trying to figure out Malaysia's conclusion that the lethal nerve agent VX was used to kill Mr. Kim without seemingly harmful to anyone else.
VX is an organic phosphate compound that attacks the nervous system, over-stimulating the glands and muscles until it stops working.
People exposed to high doses suffered from paralysis, heart attack, and respiratory suspension. Since this toxin evaporates slowly, it is capable of contaminating the surrounding areas over a long period of time.
A similar poisoning incident in Vietnam was the death of Nguyen Ba Thanh, former secretary of the Danang Party Committee and then head of the party's Central Internal Affairs Committee. Although the Vietnamese press rejected it, it was soon informed by the powerful Chân Dung Quyền Lực (Portrait of Power Blog) that he was diagnosed in the US as being poisoned by radioactive ARS.
In the blog Portrait of Power, people get to know the famous information, not only with the tricks to get rich or the huge wealth of trillions of dong of some senior officials, including the associated with backyard giants with Chinese elements. And including a Politburo member's plot to borrow the hands of China to use radioactive substances to assassinate Mr. Nguyen Ba Thanh who was then deputy head of the Central Anti-Corruption Commission cum head of the Central Internal Affairs Committee. Not only that, the Portrait of Power page also revealed that during his time in the US, Mr. Nguyen Ba Thanh prepared a denunciation petition to the Politburo against then Deputy Prime Minister Nguyen Xuan Phuc who borrowed Chinese hand to assassinated him for lowly political motives.
With the evidence (highly reliable) by pictures of a person with Portrait of Power said Mr. Nguyen Ba Thanh, who is treating radiation poisoning disease – ARS with marrow transplant surgery at the hospital Johns Hopkins Medicine (Baltimore, the US).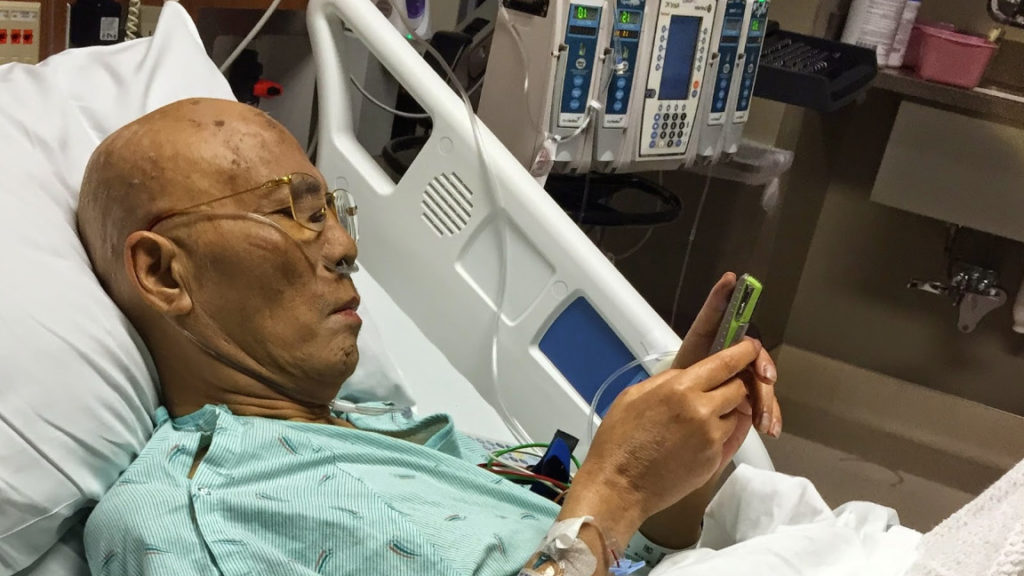 Also according to the blog Portrait of Power, since November 2014, Mr. Nguyen Ba Thanh's illness began to change in a bad direction due to complications of previous marrow transplant surgery, with symptoms of body starting to dry out and became gray. According to the US doctors' notice, the cause was that the patient was transferred too late, the toxin in the bone could not be completely removed. Although the previous marrow transplant surgery was successful, the ARS radioactive cells had turned cancerous and were spreading rapidly, there is currently no preventive therapy and Mr. Nguyen Ba Thanh's life was only remaining in days… This is also the reason why Nguyen Ba Thanh's family decided to bring him back to Danang on the evening of January 6, 2015.
On February 13, 2015, Mr. Nguyen Ba Thanh had breathed his last at his home, after more than half a year of treatment for the myeloproliferative disorder in Singapore, the US, and Vietnam.
A series of other suspicious deaths of high-ranking leaders in Vietnam such as President Tran Dai Quang, Mr. Tran Bac Ha or Senior General Pham Quy Ngo are still mysterious.
The death of Mr. Pham Quy Ngo on the evening of February 18, 2014, just one day after the announcement of the decision to suspend the position of Deputy Minister of Public Security due to his involvement in the case of "disclosing state secrets."
Many articles expressed further skepticism because more than a month earlier, on January 7, 2014, when replying to the police newspaper, Mr. Ngo also had a strong voice, and a few weeks earlier in the special grand wedding of his son, Mr. Ngo also proved very healthy, his family boasted that his liver disease was cured, his liver transplant was successful, he adopted the man who gave him his liver lobe. The cynicism reached a height when many people said that Mr. Ngo had died, and died at the right time, right before he was investigated, interrogated, and confronted about what Mr. Duong Chi Dung had declared in court that he had received bribes several times up to more than $1.5 million.
State President Tran Dai Quang died on September 21 at the age of 61. The Communist Party of Vietnam (CPV) officially said that he died of "a serious illness caused by a rare virus" at a military hospital in Vietnam, and the disease is "incurable."
Before his death, Mr. Quang disappeared from the public events, and his absence from important national events sparked rumors. Many wondered if he disappeared because of a rare illness, overthrown by his political rival General Secretary Trong, or was poisoned when he formally visited China a year earlier, according to the report of Asia Times on September 21.
Quang's illness was shrouded in mystery. The CPV did not tell what illness he had, only vaguely said that the disease could not be treated. Domestic media quoted Dr. Nguyen Quoc Trieu as saying that Mr. Quang was diagnosed with a "strange disease" in July 2017, and he underwent six treatments in Japan.
Japanese media have alluded to the possible causes of death from Beijing.
Mr. Quang was diagnosed with that mysterious illness, shortly after his official visit to China from May 11-15, 2017.
After this trip, Mr. Quang avoided public appearances, for one month from July 25, 2017. Many people suspected that Quang was unable to appear because he suffered from a health problem or was a victim of a political fight, as reported by Nikkei Asian Review on August 28, 2017.
The CPV has raised a number of important questions that have not been answered so far. Mr. Quang was in good health before being diagnosed with a fatal disease. How could he get a fatal disease after his visit to China? Why did Mr. Quang come to Japan for medical treatment instead of going to neighboring communist China? The leaders of the CPV previously set a precedent that whenever sick, they go to China for treatment.
Many questions have yet to be answered.
Thoibao.de (Translated)