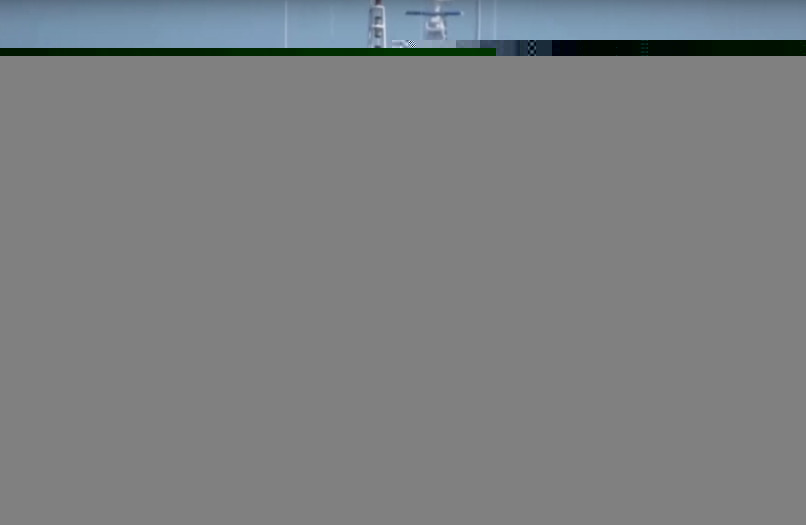 China's revised Coast Guard bill gives the country's Coast Guard forces the right to use state-of-the-art weapons to destroy ships of foreign countries encroaching on China's waters.
Returning to Saigon from an international seminar on the East Sea (South China Sea) in Hanoi from November 16-17, international law lecturer Hoang Viet brings new concerns about a new situation that tends to be tenser for Vietnam and other countries in the region related to the above bill.
Speaking with BBC News on November 19, Mr. Hoang Viet said:
"Personally, I think this is a very serious issue that could lead to military conflict in the region, in the East Sea (South China Sea). But it seems to be getting too little attention."
China's revised Coast Guard bill adds a clause 19 – specifying the great empowerment of the country's Coast Guard to use force as a paramilitary force with ships and fishermen or other outside objects intruding into Chinese waters.
Determination of 'China's waters' is currently the most worrying issue.
The 1982 International Covenant on the Law of the Sea defines the exclusive economic zone (EEZ) and the contiguous zone of each nation's territorial sea. But China is said to often disobey international law, and has introduced a cow's tongue line covering 80% of the South China Sea, asserting it as its sovereignty.
Mr. Hoang Viet said that this is dangerous, because China will adhere to the law created by them to encroach on waters under the exclusive economic rights of another country, not only in the East Sea but also in the East China Sea, leading to the risk of a 'huge' conflict.
What is Chinese Coast Guard equipped with?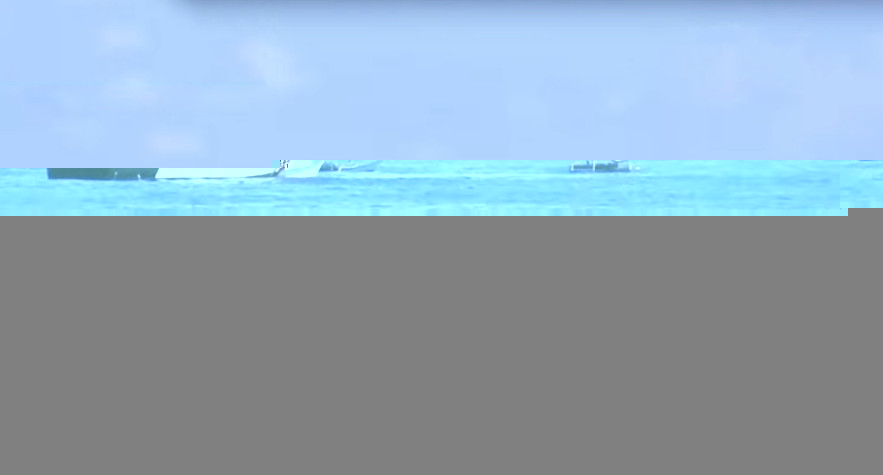 Chinese media said the revised bill allows the country's Coast Guard to fire at "violating" foreign ships.
The law also allows "attacked" Chinese coast guard ships to respond with weapons onboard or in the air; allowing detention and towage of foreign ships considered to have entered illegally into Chinese waters.
These rights, according to China, are to "protect marine resources and the fishing industry" of the country.
The draft revised law does not specify what weapons will be used, but by the end of 2019, the Chinese Coast Guard had 130 ships, including ships of more than 10,000 tons with 76 mm guns – ranked among the world's largest coast guard ships.
Commenting on this draft in the discussion session at the conference above, Professor Carl Thayer from Australia said that this is a "new bottle of old wine" for China to continue to claim sovereignty over most of the South China Sea.
The risk of military conflict
Concern that China's parliament could pass this law and thereby increasing its illegal encroachment on the waters of other countries aroused in the international scientific community at the recent conference in Hanoi.
Mr. Hoang Viet said that China wants to use this law as a front to achieve its political and economic goals, to force the bullied countries to make concessions.
First of all, China will explore the responses of countries by intensifying collisions in the exclusive economic zones of the countries, such as the recent shooting of Vietnamese fishing boats. If countries do not protest strongly in a timely manner, China will take the next steps.
In legal terms, the Coast Guard is China's executive agency, not a military agency. Hence China can say that when there is a conflict at sea, it does not use military force.
"But there are many Southeast Asian countries in the disputed South China Sea that do not have the same maritime capabilities as China. In many cases, they may have to use naval forces to fight back. It will create an excuse for China to respond with military force, leading to a large possibility of a military conflict in the region," Hoang Viet analyzed.
Vice Admiral Yoji Koda, former commander of the Japan Self-Defense Forces' Self-Defense Fleet, commented at the conference that China's failure to clarify the area of ​​the sea where the bill is "would pose a serious international problem," according to VNExpress.
Faint voices
At the international conference on the South China Sea in Hanoi recently, a number of international scholars have voiced concerns about China's Coast Guard bill. But Chinese scholars present at the seminar stated that this is a matter of domestic law in their own country, so there is no need for international concern.
Vietnamese scientists also spoke about the thesis, but "very general," according to Mr. Hoang Viet's observations. Japan is a country that speaks most strongly. Other Southeast Asian countries "have yet to respond."
While China's arguably strongest rival, the US, is busy with election results and transferring power to the new president, Hoang Viet said that China would take this opportunity to speed up to create things that are already in place, which cannot be changed later.
With the reaction of countries to China's Coast Guard bill being considered too light and insufficient, Mr. Hoang Viet commented that the ability to prevent China from passing the law on December 3 near like zero.
He added: "The countries of the region and the world have many interests and plans of their own. They think that perhaps China will subtract themselves … The Philippines will speak loudly before China, then there are many economic and political activities with China. So are many other countries."
"Since the time when the US speaks strongly, some countries speak up. Otherwise, countries have been very silent. That is why China has achieved its goals in a world where the order is changing fast and countries do not seem to pay joint efforts for common issues but focus on domestic issues."
Thoibao.de (Translated)
Source: https://www.bbc.com/vietnamese/vietnam-54997488